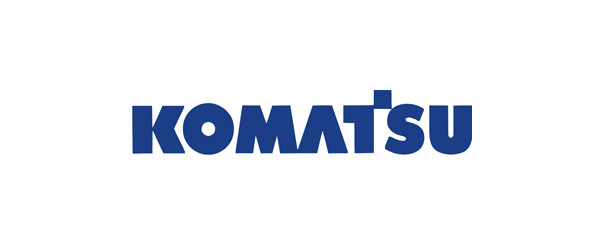 D Komatsu

Provide high-quality stocks of Engine & Related Parts and HB205-1/HB215LC-1 Parts for the world, and provide detailed parameter query services.
Home>Products>komatsu PC270 Parts>PC300-7 Sun Gear Travel 2nd 207-27-71130

English
PC300-7 Sun Gear Travel 2nd 207-27-71130
YBD

PC300-7

Original PC300-7 Sun Gear Travel 2nd 207-27-71130

ISO9001-2000

One set PC300-7 Sun Gear Travel 2nd 207-27-71130

Negotiation

Within 5 working days

paypal,UnionPay, Visa/MasterCard, Amex, Discover,T/T

82
Product Description
Product Description
| | |
| --- | --- |
| SPECIFICATIONS: | |
| Part Name | Sun Gear Travel 2nd |
| Part Number | 207-27-71130 |
| Machine Model | PC270-7 PC270-8 PC300-7 PC300-8 PC350-7 PC350-8 |
| Application | Final Drive Assy |
| Material | Steel,Alloy Steel/Carbon Steel |
| Color | Black |
| Category | Construction machinery parts |
| Packing | Neutral Package |
| Country of Origin | China |
| Lead time | In Stock |
| Condition | New&OEM Part |
| MOQ | No limited |
| Processing | Forging |
| Warranty | Supply 3 months warranty for the products from the date of arrival |
| Our Services: | One stop purchase |
Our Services
Trade terms
EXW,FOB,CFR,CIF
Payment Terms
T/T,Western Union,Escrow,L/C,Moneygram
Port
Tianjin Port,Negotiation
Delivery Cycle Time
Inventory:Our delivery time is within 3-6 work days
Mass Production:As a general rule,within 10-30 work days.
Delivery
By Sea/AirCourier
We have our own freight forwarder company that we could get the best delivery cost for customers all around the world.
Order Process
1.Getting your inquiry (Including:machine model,part name,order quantity,data of items,delivery term)
2.Quoting our competitive price for you
3.Place an oreder after approving the quotation or products
4.We will send performa Invoice or sales confirmation
5. You prepay by T/T or L/C or Western Unio or ESCROW through bank
6.we will starting to produce after we get your kind payment
7.Packing
8.Shipping the goods to your(our)forwarder
9.Sending all doc for your custom clearance

10.Time to reorder
Packaging & Shipping
Company Information
Certification

Core Culture

>About YUEBODA:
Our products are made from high quality raw material, heat treated by Austria and Germany Stove, digital control machineries, experienced engineer and management insure our good and steady product quality.
In the past many years, we supplied large quantity of reducer parts for customers who need substitute imported parts for their imported excavators. We keep a certain quantity of stock at any time to fullfill any urgent demand of our customers.
The Basis of our Success: Professional Spirit, Strict Management, Skilled Workforce and Engineering, Superior and Complete Processing Equipments.
>Self-improvement
We will always remain active and positive to be self-improvement with great effort.
>Integrity
YUE BODA holds a belief:have faith in ourselves,have confidence in others.We are faithful and honest to everyone,and to all of our partners.
>Innovation
YUE BODA is committed to bringing in new methods to create innovation in its production
>Share
YUE BODA is a team,we share difficulties and achievements.
We could supply the following other products
Part Name
Spline Shaft
Sun Gear 1st
Planetary Gear 1st
Bearing, Planetary Gear1st
Planetary Gear shaft 1st
Spacer, Planetary Gear 1st
Carrier 1st
Spacer, Carrier 1st
Inner Gear Ring 1st
Sun Gear 2nd
Planetary Gear 2nd
Bearing, Planetary Gear 2nd
Shaft, Planetary Gear 2nd
Spacer,Planetary Gear 2nd
Carrier 2nd
Spacer, Carrier 2nd
Gear Ring 2nd
Gear
Cover, speed drive assembly
Plug,Cover
Plate,Oil Seal
Pin, Planetary Gear 1st
Pin, Planetary Gear 2nd
We could supply the following brand
Brand

Model

CATE

E70 E70B E70B-7 E70C E120 E140B E200B E240B E311 E315C E300B E305 E312B E312 E315 E315B E320 E320B E320C E320CU E325B E325 E330 E330C E340B

HITACHI

EX25 EX30 EX35 EX40 EX55 EX60-1 EX60-2 EX60-3 EX60-5 EX60-6 EX70 EX80-5 EX90 EX100 EX120 EX120-1 EX120-2 EX120-3 EX120-5 EX120-6 EX120-7 EX135 EX160-1 EX200-1 EX200-2 EX200-3 EX200-5 EX210-1 EX220-1 EX220-2 EX220-3 EX220-5 EX220-6 EX270 EX300 EX300-2 EX300-3 EX300-5 EX330 EX400 EX400-3 EX450 EX450-5 EX550-3 ZX200 ZX230 UH04 UH07N2 UH07-5 UH07-7 UH160 UH06-3 KH120-2

KOBELCO

SK03 SK04 SK05 SK045 SK06 SK07-1 SK07-7 SK07N2 SK09 SK09N2 SK12 SK25 SK60 SK60-3 SK60-6 SK60-7 SK100-1 SK100-3 SK100-5 SK120 SK120-3 SK120-5 SK130 SK135 SK160 SK200-1 SK200-2 SK200-3 SK200-5 SK200-6 SK200-6E SK200-7 SK210-6 SK220-1 SK220-3 SK230 SK230-6E SK230-8 SK260 SK300 SK310 SK310-3 SK450-1 SKAX30-2

KATO

HD140 HD140-3 HD250 HD250-1 HD250-2 HD250G HD250-7 HD300 HD307 HD400 HD400SEM HD400-1 HD400-2 HD400-5 HD400-7 HD450 HD450-2 HD450-7 HD450SE HD550 HD550-1 HD550-2 HD550-3 HD550-5 HD550-7 HD700-1 HD700-5 HD700-7 HD770-1 HD770-2 HD800-1 HD800-2 HD800-5 HD800-7 HD820 HD880-1 HD880-2 HD880-5 HD900-5 HD900-7 HD1250 HD1250-5 HD1250-7 HD1880-1 HD1430

KOMATS

PC10 PC30 PC30-6 PC30-7 PC35-5 PC40 PC40-3 PC40-7 PC40-9 PC45 PC50 PC50-2 PC50-5 PC55 PC60 PC60-1 PC60-2 PC60-3 PC60-5 PC60-6 PC75 PC80 PC90 PC100 PC100-3 PC100-5 PC100-6 PC120 PC120-3 PC120-5 PC120-6 PC150 PC150-3 PC150-5 PC200-1 PC200-2 PC200-3 PC200-5 PC200-7 PC220-3 PC220-5 20HT-3

PC200-6(6D102) PC200-6(6D95) PC200-69(SHANTUI) PC200-6

PC300-5 PC300-6 PC300-7 PC400 PC450-6 PC700-3 PC1000

SUMITOMO

SH30 SH40 SH60 SH100 SH120 SH120A-1 SH120-3 SH130 SH160 SH160-2 SH200 SH200A1 SH200A3 SH220 SH260 SH265 SH280 SH280DJ SH280EJ SH280F2 SH280FG-2 SH300 SH300-1 SH340 SH340EJ SH340F1 SH340F2 SH350 LS280 SH430 SH915

DAEWOO

DH55 DH60-5 DH200-5 DH210-5 DH220-2 DH220-3 DH220-5 DH225-7 DH250-7 DH280 DH300

HYUNDAI

R60 R80-8 R130 R170 R200 R200-5 R210 R210-3 R210-5 R220 R220-5 R250-5 R300 R305-7 R320-7 R335-7

VOLVO

EC210 EC240 EC290 EC336 EC360 EC460

YUCHAI

YC35 YC35-3 YC35-6 YC35-7 YC40 YC65-2 YC75 YC80 YC80-5 YC80-8 YC85 YC85-5 YC85-6

IHI

30N 45N 55 120 220-2 IS190

KAWASAKI

RG16S24D19

LIUGONG

130 210 230 907 925

SUMSUNG

MX280

HALLA

220 360

SUNWARD

5 35 40 40-2 42 50 55 SWE70 SWE70-8

KUBOTA

KH170 KX120-2

MITSUBISH

MS180 MS180-8 MS210

PENGPU

SW200-3

JBC

JBC130

BOBCAT

S331

LOVOL

FR60-7 FR85
Welcome to YUEBODA Thank You
Company

Yueboda Construction Machinery Trade (Tianjin)Co.,Ltd.


TEL

86 22 87764818

FAX

86 22 87764818

PHONE

86 13652021219

86 13920005373

WEBSITE

http://yueboda.en.alibaba.com

SKYPE ID

george.lee051315

jason.wang818
Contact Us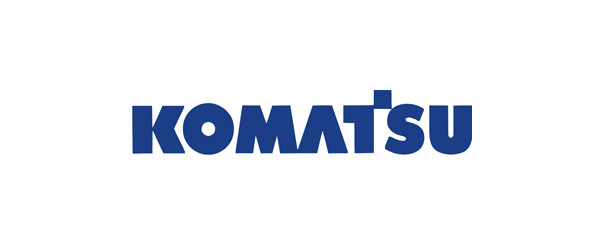 D Komatsu

Address

Phone(Working Time)

Fax